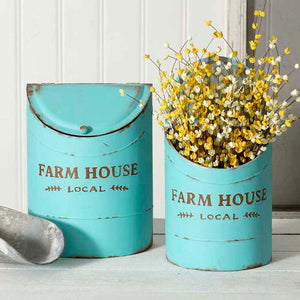 Farmhouse Kitchen Bin Large
This is a fabulous addition to your farmhouse decor.  It can hold anything you dream of. Candy for the kids, flower for the island.  It's hinged top can be left open to showcase a great floral arrangement or closed to keep contents hidden. 
 9''W x 5''D x 11¾''H.